Hi! I wonder if anyone knows how to configure this properly.
I have a set of two Inverto multiswitches (IDLU-UWT110-CUO10-32P) programmed for satellites A+B and C+D respectively. I use the unicable output on both switches, connected to the enclosed combiner. All my LNBs are Inverto IDLP-WDB01-OOPRO-OPP.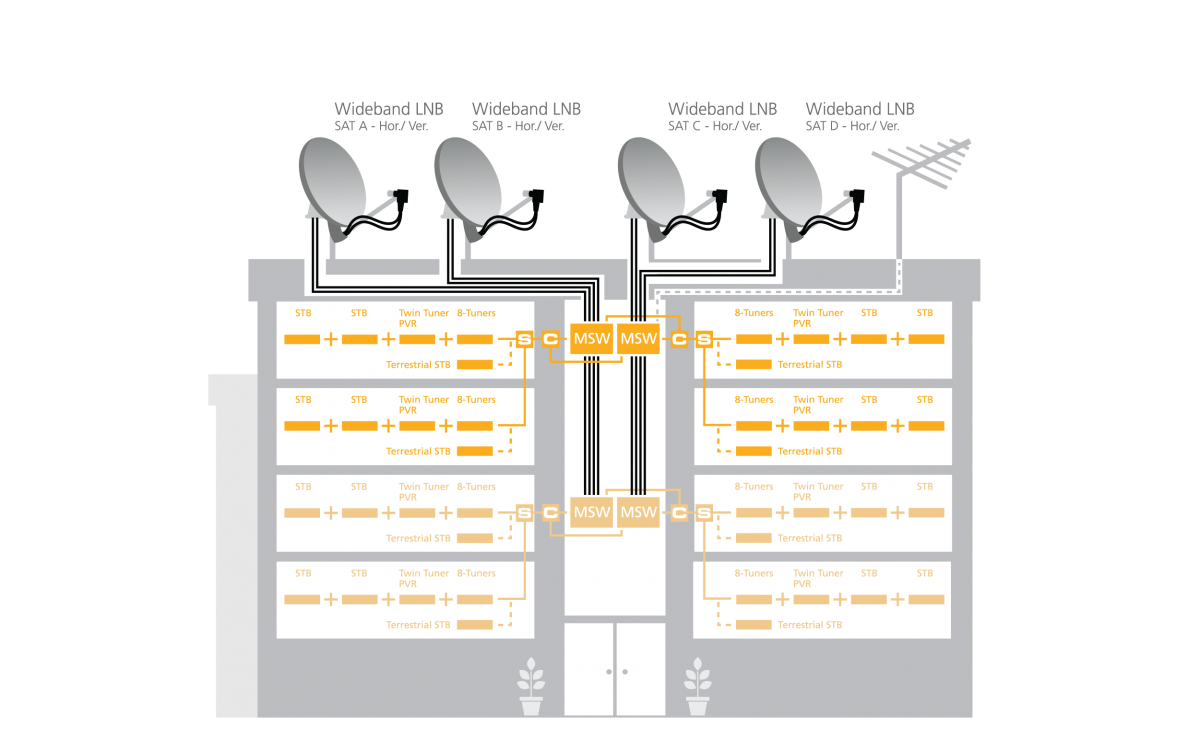 I use 2 LNBs connected to inputs A and B on multiswitch number 1, and 1 LNB connected to input C on multiswitch number 2. However, my box cannot find anything connected to multiswitch number 2.
My current configuration is as follows:
Input A: Hotbird 13.0 E
Input B: Astra 19.2 E
Input C: Eutelsat 5.0 W
Input D: [terminated]
LNB 1 is assigned to Hotbird, LNB 2 to Astra and LNB 3 to Eutelsat. My box, however, cannot find anything if scanning Eutelsat (at input C). If I switch places and connect Eutelsat to A and Hotbird to C, Eutelsat works, but not Hotbird.
My satellite box is a Vu Uno 4K SE with the latest official image at
code.vuplus.com/index.php?acti…&image=30&model=vuuno4kse
, currently vuplus-image-vuuno4kse-20180730154543_usb.zip.
First, I tried setting up JESS manually, but my problem persisted. Then, I found a new unicable.xml file and put it in /usr/share/enigma2, and reconfigured my tuners to use the settings for IDLU-UWT110-CUO10-32P. However, the problem remains.
Does anybody here know how to set this up, so that I can use my second multiswitch? I enclose copies of my /usr/share/enigma2/unicable.xml and /etc/enigma2/settings file.
Thank you.